The Definitive 50 Books a Geek Must Read Before Dying
The Mustache's List
#50 The House on the Borderland – William Hope Hodgson
Published in 1908 it initiated a whole new sub-genre of horror called the Weird more popularized by H. P. Lovecraft.
#49 The Picture of Dorian Gray – Oscar Wilde
The only novel published by Oscar Wilde with a Gothic plot device taken from Faust where the main character sells his soul to the devil.
#48 The Name of the Rose — Umberto Eco
A historical murder mystery set in an Italian monastery in 1327, it is one of the best-selling books ever published with over 50 million copies worldwide.
#47 The Woman in White – Wilkie Collins
One of the earliest genre mash-up novels that combines murder mystery and horror told in various voices ala Bram Stoker's Dracula
#46 The Hunchback of Notre Dame – Victor Hugo
A French Gothic, horror, love story that involves monsters that look like ordinary people and one good person that looks like a monster.
#45 A is For Alibi – Sue Grafton
The initial novel of the well-known Alphabet series has Grafton contributing her Private Investigator Kinsey Millhone to the mystery genre.
#44 Riders of the Purple Sage – Zane Grey
The story involves a wealthy female Mormon landowner who gets in trouble with her church because she's friendly to gentiles.
#43 At the Mountains of Madness – H. P. Lovecraft
The story involves an expedition to Antarctica that Lovecraft was fascinated with as a trope and revisits aspects of in future stories.
#42 Neuromancer – William Gibson
Gibson's debut novel is the best-known cyberpunk novel which included a hacker using language later known as cyberspeak.
#41 Journey to the Center of the Earth – Jules Verne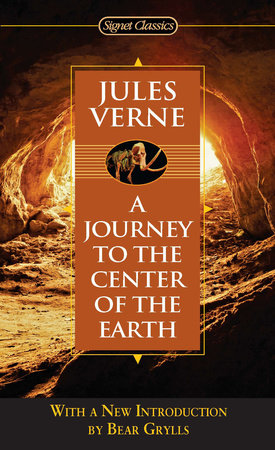 An underground adventure novel that influenced many others of its day including Edgar Rice Burroughs' Pellucidar series.
#40 The Hunt for Red October – Tom Clancy
This is the modern spy thriller that put Tom Clancy on the map and introduced us to Jack Ryan.
#39 Nineteen Eighty-four – George Orwell
An alarming dystopian novel that imagines the world in constant war, perpetual surveillance, and manipulation of ideas by totalitarian regimes.
#38 Carmilla – Joseph Sheridan Le Fanu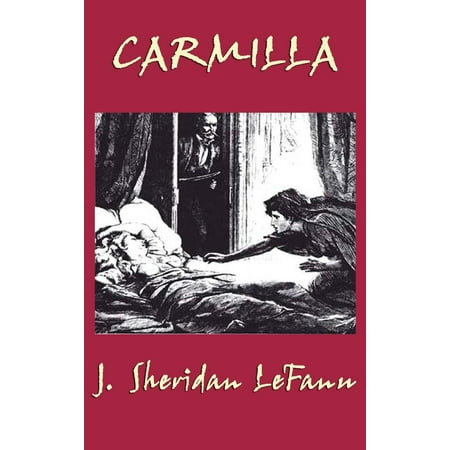 The first lesbian vampire is, consistent with the views of its day, depicted as an antagonistic force and predates Dracula by 26 years.
#37 Swan Song – Robert R. McCammon
A post-apocalyptic novel that captures the fears of the nuclear age, when the proliferation of nukes was an imminent threat to the world.
#36 A Christmas Carol – Charles Dickens
A ghost story that I would ordinarily despise but having horrific elements that brought attention to the societal stratification of his day.
#35 Way of the Lawless – Max Brand
A unique western story that has the protagonist fall into the outlaw life in an organic way, but with a weird ending that I love.
#34 2001: A Space Odyssey – Arthur C. Clarke
This book involves humankind's exploration of space as a way of acquiring knowledge and understanding of itself in relation to the universe.
#33 From Russia With Love – Ian Fleming
Despite the fact that it's Fleming's fifth Bond novel it is considered his best by many including JFK because it deals realistically with the Cold War.
#32 The Complete tales and poems of Edgar Allan Poe – Edgar Allan Poe
Poe only wrote one book, but a myriad number of short stories that were collected in different volumes.
#31 The Complete Chronicles of Conan – Robert E. Howard
This book collects all of the Conan, Robert E. Howard stories in one complete volume that is 450 pages long.
#30 Where Eagles Dare – Alistair Maclean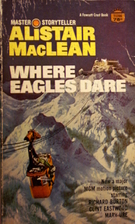 A World War II, action, spy novel with an exciting Alpine setting complete with an isolated castle, Gestapo headquarters, and cable gondola.
#29 Slaughterhouse-Five – Kurt Vonnegut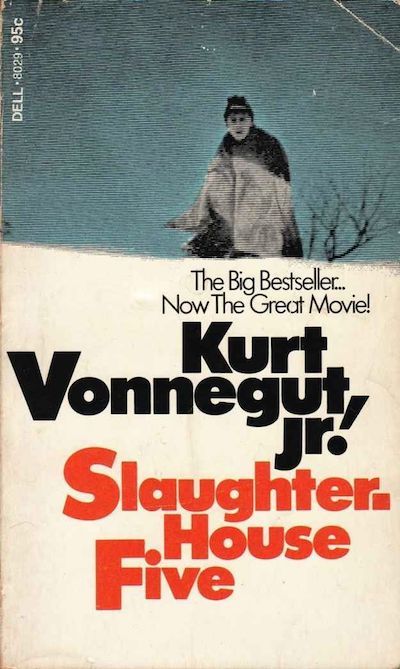 This anti-war classic is also a time travel, science fiction, horror, dark satire that is told in a non-linear, disoriented fashion.
#28 Dune – Frank Herbert
Herbert was so moved by his visit to the desert that he appropriated the ideas of nomadic desert culture into a series of ecologically important books.
#27 Watchmen GN – Alan Moore
This fantastic collection is a satire reflecting the contemporary anxieties of its day and how even superheroes can suffer moral ambiguity.
#26 Tarzan of the Apes – Edgar Rice Burroughs
Tarzan of the Apes is the first in a series of 24 books written by Burroughs where Tarzan struggles with heredity, identity, and sexuality.
#25 War of the Worlds – H. G. Wells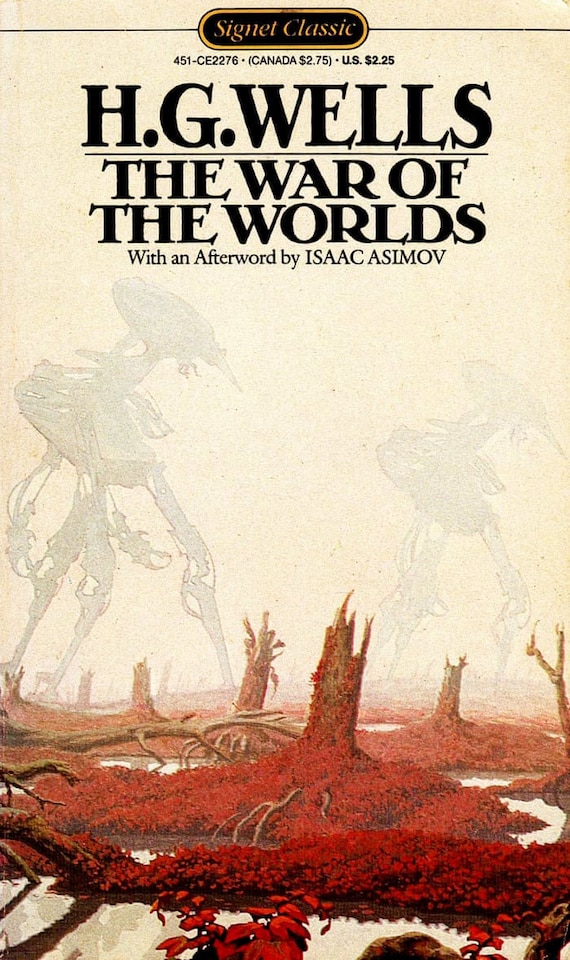 One of the first novels ever to detail a conflict between the Earth and an extraterrestrial race.
#24 I Am Legend — Richard Matheson
Before this book, humankind outnumbered the vampires; in this book, the vampires outnumber the humans.
#23 The Chronicles of Narnia – C. S. Lewis
A series of allegorical fantasy novels of good and evil that are considered children's literature, but are in fact, much more.
#22 The Stand – Stephen King
In this post-apocalyptic world, influenza with a 99% mortality purges the world and then a battle between good and evil ensues.
#21 Treasure Island – Robert Louis Stevenson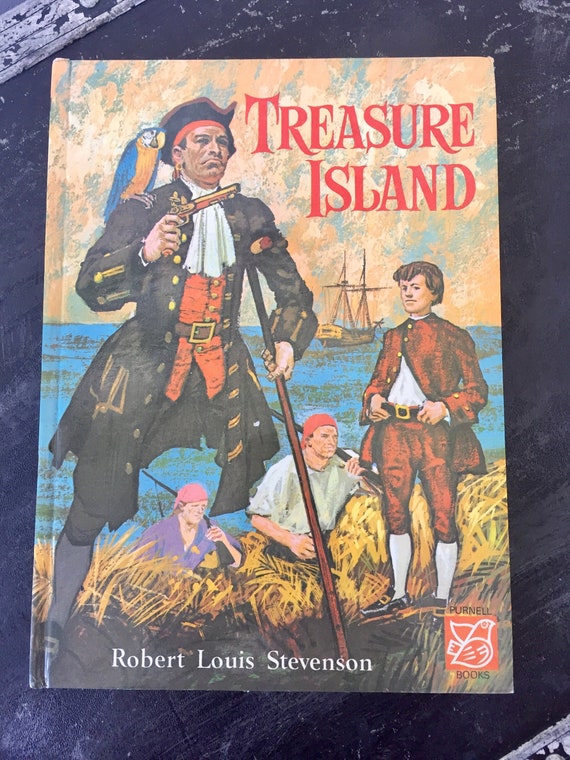 One of the most enduring action, adventure novels that created an entire sub-genre of pirate fiction.
#20 Neverwhere – Neil Gaiman
The idea of a London underground invisible to most people that is transpiring simultaneous to the London above ground is brilliant.
#19 The Haunting of Hill House – Shirley Jackson
Still endures as one of the creepiest haunted house stories ever written, emphasizing tone and setting.
#18 Fahrenheit 451 – Ray Bradbury
This is an important dystopian novel about censorship of literature and thought, where firemen actually set fire to books.
#17 The Three Musketeers – Alexandre Dumas
A historical action, adventure novel detailing the shenanigans of Athos, Porthos, and Aramis, when they are joined by D'artagnan.
#16 Murder on the Orient Express – Agatha Christie
One of the best Poirot mysteries ever penned by Christie, where true justice is underscored with each successive stab.
#15 Jaws – Peter Benchley
The story of a great white predatory shark and the pall of its shadow over a Long Island town versus Sheriff Brody, Hooper, and Quint.
#14 Rosemary's Baby – Ira Levin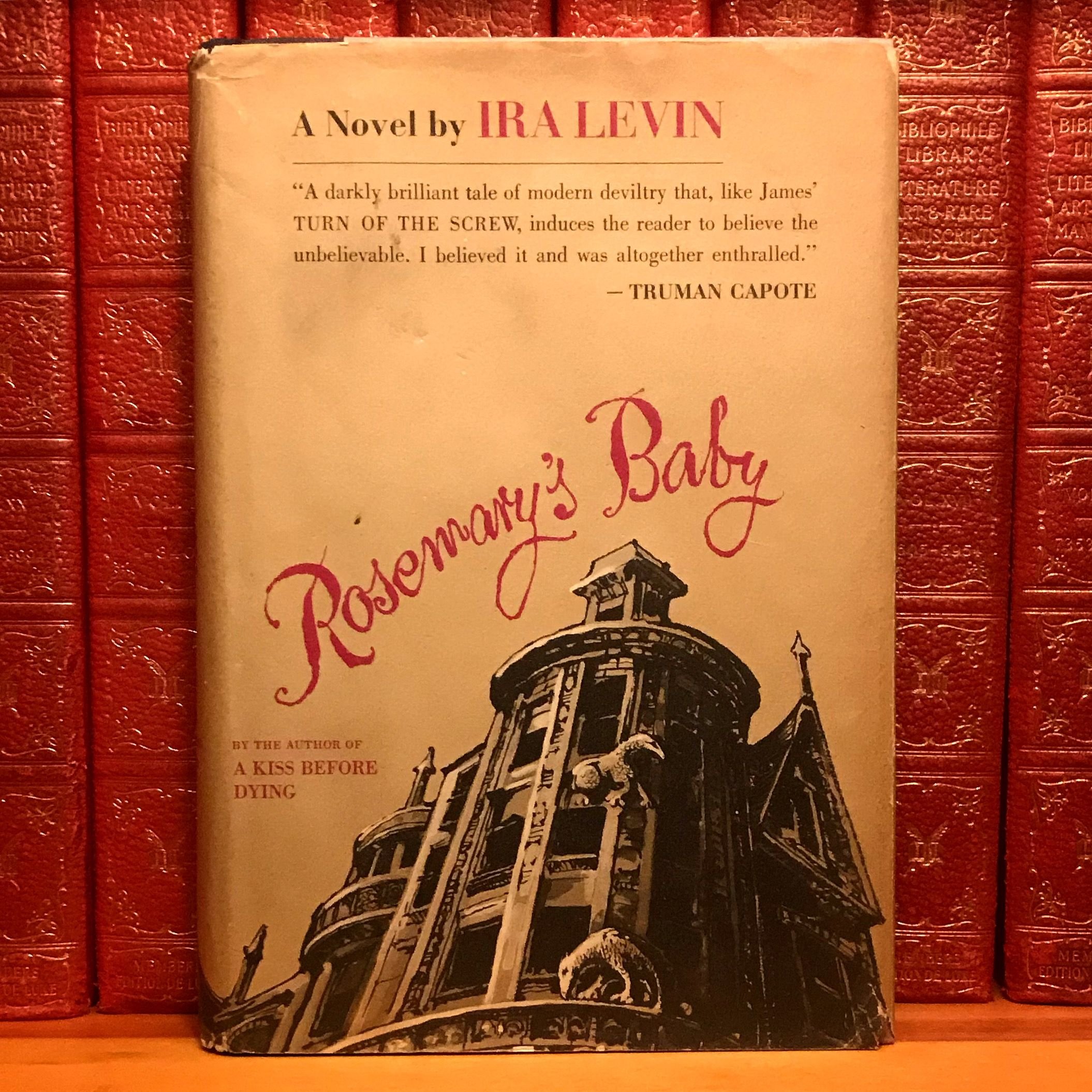 Has to be one of the scariest things ever written to produce a baby fathered by Satan.
#13 Robinson Crusoe – Daniel Defoe
Although penned in 1719, the thought of such complete and utter isolation is still a chilling and fearsome idea.
#12 Ready Player One – Ernest Cline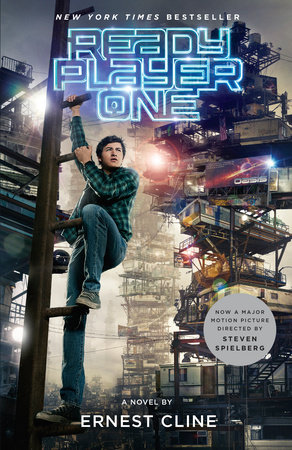 This dystopian science fiction novel is a celebration of the 1980s and has multiple disparate references to the popular culture of the time.
#11 Psycho – Robert Bloch
Before psychotic serial killers entered the lexicon of American jurisprudence and popular culture, this book proposed the concept.
#10 The Complete Robot Series – Isaac Asimov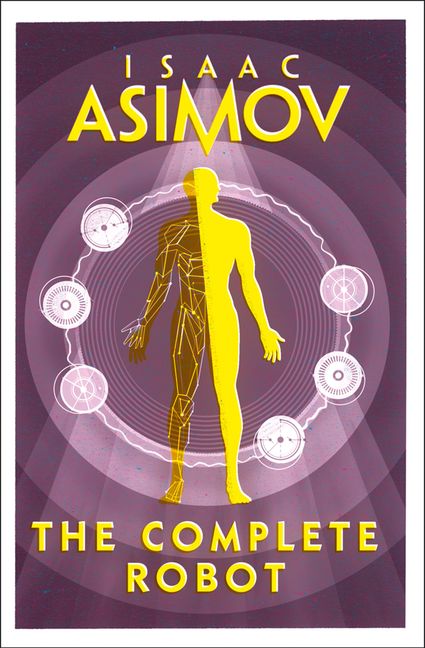 Because artificial intelligence is becoming more and more a reality, it becomes more and more important to learn the rules.
#9 The Hound of the Baskervilles – Arthur Conan Doyle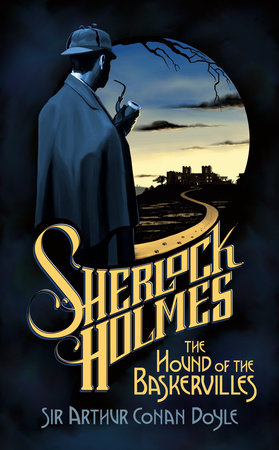 Sherlock Holmes is the most emulated detective in all of fiction, whose investigative postulates are still quoted today.
#8 Frankenstein – Mary Shelley
I honestly love that this horrific novel concept was created over a weekend hanging out with friends telling stories.
#7 Let the Right One In – John Ajvide Lindqvist
This is the Swedish story of a centuries-old vampire child and an actual 12-year-old boy that involves bullying, pedophilia, genital mutilation and other serious themes.
#6 The Lord of the Rings – J. R. R. Tolkien
An epic high fantasy story that was written as one long narrative and was broken up into three parts.
#5 Stranger in a Strange Land – Robert Heinlein
I don't believe that the allegorical elements of this book have been fully explored, but even though it was originally titled the Heretic, I'm not sure that it was intended to be anti-religious.
#4 The Exorcist – William Peter Blatty
If one were to ponder all the horrors, in this book, that occur to this little girl, I believe one might actually lose their faith.
#3 A Game of Thrones – George R. R. Martin
This book created a phenomenon, but it's so sad that the author will never complete this story.
#2 Dracula – Bram Stoker
I don't care that some people think that the writing is antiquated, but Stoker's style was such genius that Stephen King emulated it for 'Salem's Lot.
#1 Harry Potter and the Philosopher's Stone — J. K. Rowling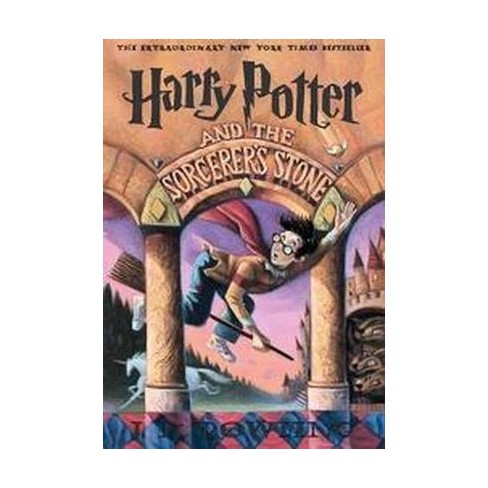 It was Joanne Rowling's debut novel that she says, just popped into her head, but these are well-crafted, moral stories with important themes that also happen to be books of wonder and magic.
THE BEARD PRESENTS:
FIFTY BOOKS EVERY GEEK SHOULD READ BEFORE THEY DIE!
50. TRADING IN DANGER by elizabeth moon
Freighter Captain Kylara Vatta finds herself engulfed in a mess and tries to extricate herself using brains, courage, and a lot of determination.
49. ALIEN by alan dean foster
A cargo ship makes an unscheduled stop and boy do they later on wish they hadn't.
48. VULCAN'S GLORY by d.c. fontana
A young Spock struggles to reconcile his Vulcan heritage and his Starfleet duties.
47. THE ONCOMING STORM by christopher g. nutall
Newly promoted Kat Falcone finds herself caught in the middle between the two most powerful galactic empires on the brink of war.
46. THE GUNS OF NAVARONE by alistair maclean
A commando team joins with Greek partisans to blow up giant guns and save thousands of lives. The problem is one of them is a traitor.
45. THE DOOMFARERS OF CORAMONDE by brian daley
A Vietnam veteran finds himself transported to a land of dragons, knights, and sorcerers. It becomes M16s versus magic spells.
44. JURASSIC PARK by michael crichton
Thinking this is a good idea scientists re-engineer prehistoric dinosaurs – because what could possibly go wrong?
43. A ROCK AND A HARD PLACE by peter david
Commander Riker is given a temporary duty helping some terraformers and his replacement on the Enterprise raises doubts about his sanity.
42. WHERE EAGLES DARE by alistair maclean
Read the ultimate World War II commando story. Alistair MacLean at his best!
41. MODESTY BLAISE by peter o'donnell
A former criminal becomes an MI6 agent with a licensed to thrill!
40. BREAKHEART PASS by alistair maclean
It's a western. It's a mystery. It's a mystery western. Seriously!
39. STAR WARS: FROM THE ADVENTURES OF LUKE SKYWALKER by george lucas
Come read Star Wars as written by its creator and the only novel written by him.
38. THE WRECKING CREW by donald hamilton
The best of the Matt Helm spy novels. Come meet America's answer to James Bond.
37. ON BASILISK STATION by david weber
Anything Captain Kirk can do Honor Harrington can do better – and she is prettier while doing it!
36. STAR TREK – THE MOTION PICTURE: A NOVEL by gene roddenberry
Come read Star Trek as written by its creator and the only novel written by him.
35. THE RETURN OF TARZAN by edgar rice burroughs
The second Tarzan novel by Burroughs and it is better than the first – which is why it is on this list and the first one is not.
34. SHADOW MOON by george lucas, chris claremont
It's a sequel to the movie WILLOW written by the creator of Star Wars and the godfather of the X-Men.
33. IMZADI by peter david
Riker and Deanna are arguably the greatest love story in Star Trek. Come read how it all happened.
32. PUPPET ON A CHAIN by alistair maclean
An Interpol narcotics agent faces death, betrayal, and heartbreak while smashing a heroin ring in the Netherlands.
31. THE DIAMOND THRONE by david eddings
The Queen's Champion Sparhawk returns after a ten-year exile to find his beloved queen encased in a magic crystal – a diamond throne!
30. ENDER'S GAME by orson scott card
The military want "Ender" Wiggin to save the Earth. Be careful what you wish for.
29. DOCTOR ORIENT by frank lauria
Doctor Owen Orient – handsome, witty, charming, and he uses magic! Kind of Doctor Strange with a libido.
28. THE DIRTY DOZEN by e.m.nathanson
You've seen the movie. Everyone has seen the movie. Now read the book and see how it really went down.
27. SHALAKO by louis lamour
A group of European noblemen go hunting in the Old West and piss off the Apaches. Shalako then has to save their bacon. Wild west daring-do at its best.
26. SPLINTER OF THE MIND'S EYE by alan dean foster
The first of the Star Wars continuation novels and one of the best. This should be made into a movie.
25. JAWS by peter benchley
I have a fear of deep water. Therefore allow me to say that THIS BOOK SCARED THE CRAP OUT OF ME!
24. ICE STATION ZEBRA by alistair maclean
A classic tale of Cold War espionage and when I say cold I mean cold since it takes place in the Arctic.
23. GLADIATOR by philip wylie
What price does a man have to pay when he is the world's first superhuman? Could that price include his life? This story is one of the inspirations for Superman.
22. DOC SAVAGE: THE MAN OF BRONZE by kenneth robeson
The very first adventure of what is arguably the greatest of the pulp heroes. Come see how it all began and meet yet another of the inspirations for Superman.
21. SUPERMAN by george lowther
It's 1942! Comic Books have only been around for seven years. Superman has only ben around for four years – and yet they took a chance and published a novel about him. I'm glad they did. If read in conjunction with the previous two entries together they make a pretty good boxed set.
20. ON HER MAJESTY'S SECRET SERVICE By ian fleming
Considered the very best of the James Bond novels and I wholeheartedly agree. See James Bond get married. Yes, I said married.
19. TARZAN AND THE VALLEY OF GOLD by fritz leiber
This tale of Tarzan in the jungles of South America was so good it was made an official part of the series created by Edgar Rice Burroughs.
18. THE MARK OF ZORRO by johnston mcculley
The very first tale of the masked swordsman Zorro. Come read how it all started.
17. THE LOST WORLD by sir arthur conan doyle
A land cut off from the rest of the world. Giant prehistoric creatures roaming the land. A group of brave explorers facing untold dangers. Does this sound familiar? Well come read the first, the original, the one that started it all and which the others have copied.
16. A PRINCESS OF MARS by edgar rice burroughs
The very first JOHN CARTER novel and the best of them all. Even Burroughs admitted this was his favorite.
15. IVANHOE: A ROMANCE by sir walter scott
This tale of a knight returning home to medieval England after fighting in the Crusades is known as high adventure. But in the words of its own author it is a romance.
14. MURDER ON THE ORIENT EXPRESS by agatha christie
Come have the master of mystery fool you yet again. Can you figure out who did it? I didn't.
13. THE WHITE COMPANY by sir arthur conan doyle
Take a journey with dashing knights, damsels in distress, and a lesson in courage as men at war become brothers.
12. THE THREE MUSKETEERS by alexandre dumas
Without a doubt the greatest swashbuckling tale of all! If you doubt it come see for yourself. By the way there were actually four musketeers but whose counting?
11. FANTASTIC VOYAGE by isaac asimov
How do you perform surgery on a man from the inside out?
10. THE SCARLET PIMPERNEL by baroness orczy
They seek him here, they seek him there, those Frenchies seek him everywhere. Is he in Heaven, is he in Hell, that damned elusive Pimpernel!
09. JOURNEY TO THE CENTER OF THE EARTH by jules verne
The granddaddy of all the center of the Earth stories and the best of the lot.
08. BELOVED by toni morrison
A post Civil War tale of courage. Is it a ghost story – you tell me.
07. THE HOUND OF THE BASKERVILLES by sir arthur conan doyle
Arguably the best Sherlock Holmes story written by his creator. Read the story and see not only Sherlock Holmes at his best but Doctor Watson as well.
06. THE COUNT OF MONTE CRISTO by alexandre dumas
I have read this book half a dozen times – you should at least read it once.
05. THE TIME MACHINE by h.g. wells
A nameless traveler goes to the future and fights Morlocks. A classic tale told in a classic style.
04. HARRY POTTER AND THE PHILOSOPHER'S STONE by j.k. rowling
This is the first one and therefore the one you should start with. Come see how it all begins.
03. DRACULA by bram stoker
Scared the crap out of me when I first read it. If you don't believe me than see for yourself.
02. 2001: A SPACE ODYSSEY by arthur c. clarke
If you have seen the movie then read the book and maybe, just maybe, it will all make sense.
01. HAMLET by william shakespeare
Get past the Shakespeare, get past the poetry – it's a friggin' ghost story!